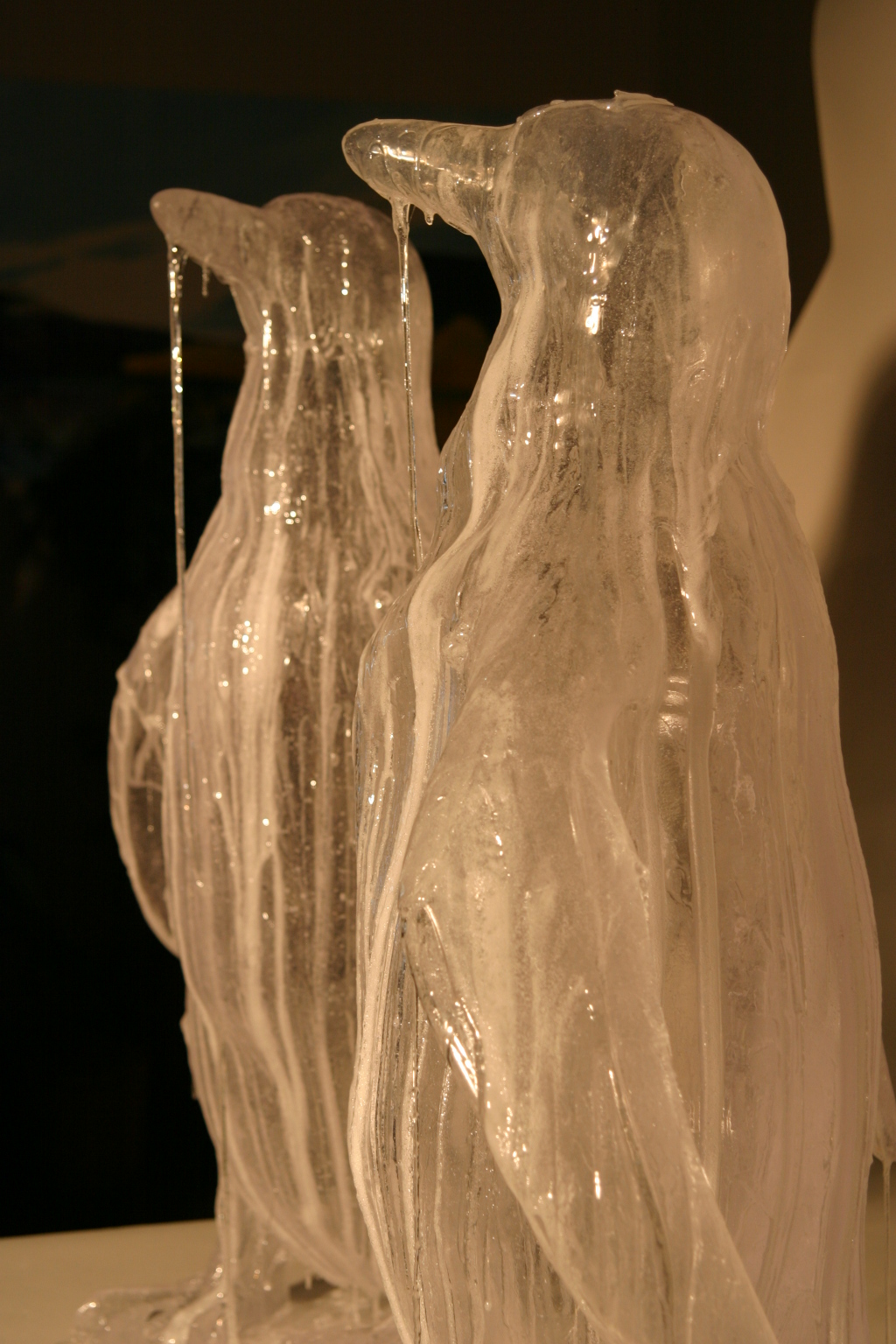 In clear, polyurethanes can be used to make incredible ice effects like these Penguins for Bergdorf/Goodman
The performance of urethanes and other like materials makes them a great choice for a wide range of projects. We use them almost exclusively when making point of purchase displays, retail props and window displays; they are cost effective and look great. For sculpture projects they allow us to work within a budget without sacrificing the quality Meisner is famous for.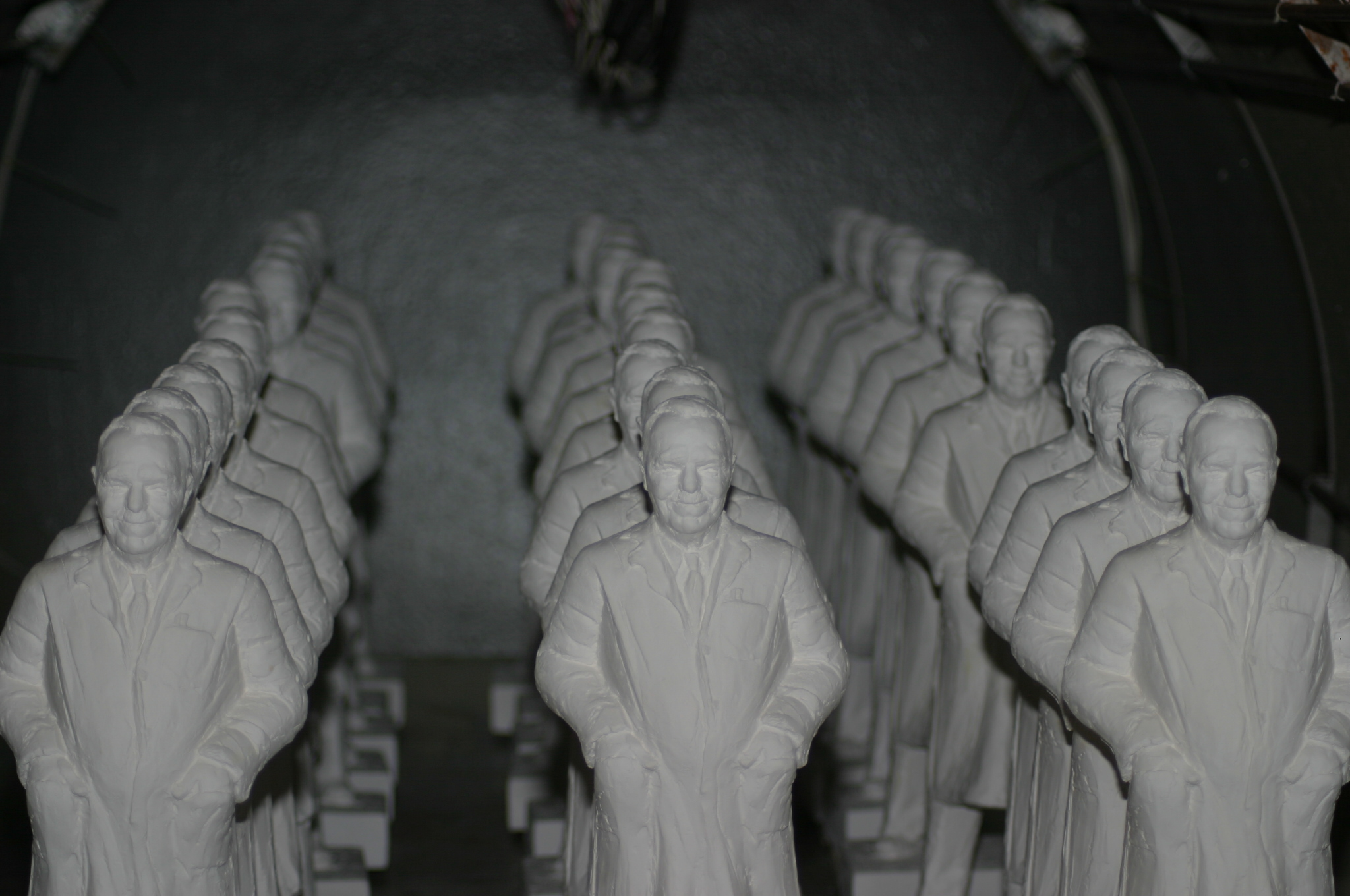 When mixed with gypsum poly helps to create a high quality but cost effective method of reproduction. These sculptures by Marc Mellon used as an award/gift of recognition will be given a bronze patina and have the feel and weight of the real thing.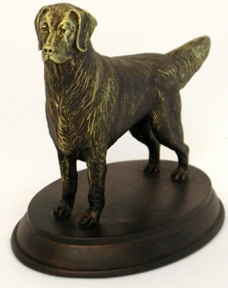 This Golden Lab was sculpted by our staff artist and cast in bonded bronze.